Hello there! Welcome back if you're returning, if you're new here – thanks for stopping by!
We all know how hard it can be, finding the perfect gift for someone over the festive season – so to help you out, I've popped a few helpful options below! So let's get into it!
BREWDOG PUNK IPA BEER MAKING KIT 
£39.99
SO, this colab between the Brooklyn Brew Shop and Brewdog gives you the opportunity to brew the infamous signature beer from Brewdog and is perfect for any IPA lover out there. It's based around a very traditional way of brewing and gives you 8 pints of this tasty AF IPA, which you can share with friends; or if you're like me – that you can drink all by yourself, because you brewed it and you deserve it. What even better? This kit is reusable!
£4.99
Got a friend that's always on a new diet? Trying to loose weight yourself? Well here you can find a helpfully book that will help you "Shag yourself thin". Certainly providing a new alternative to going to the gym, this surprisingly informative little handbook gives you the best positions to burn the most calories. Certainly a little tongue in cheek along with a little tongue in other places!
PERSONALISED SOUND WAVE KEYRING
£20
Want to be the favourite? Want to make the recipient cry with all the feels they just got from your gift? A personalised sound wave keyring will hit all those sweet feeling spots that you were aiming for. Perfect for everyone from mothers, brothers, sisters and uncles – you can hit them in the heart with a sound wave of a song you know means the world to them.
SCRATCH AND SNIFF BACON COOKBOOK
£14.99
We all know someone who loves bacon a little too much. Well in this scratch and sniff book they can indulge all their bacon needs. This book give's you a delicious guide to some tasty tasty bacon recipes and how to cook the food of champions. There is also bacon desserts…
I DON'T NEED AN INSPIRATIONAL QUOTE TRAVEL MUG
£9.99
If you're like me, you can't handle a morning without coffee, because coffee is the life bringer and the go go juice that kickstarts my day. Your Instagram motivational quote wont wake up the recipient of this mug but the coffee that lives in it sure will. Up your morning coffee game and kick those other basic mugs aside!
SAMURAI SWORD KITCHEN KNIFE AND STAND
£11.99
This fancy af kitchen knife would make a quirky edition to any kitchen and comes with a display stand! This wouldn't be a gift for anyone under the age of 18 but would make the perfect gift for any budding chef in your life. The knife has a half tang stainless steal blade, ready to chop up anything that lays in it's path. Just make sure anyone you give this gift too is sensible.
£14.99
For the yoga lover in your life, remind them to keep it real with the cheeky Firebox yoga mat. Considering its 100% PVC, it's cleanable and durable which is all you need from a mat. Plus, as Firebox states on their website, it's so instagrammable. I mean who *wouldn't* want this all up in their insta story? Super lightweight and easy to carry, this would be great for anyone you know who loves to get their yoga on.
DOGGY BREW – CAN SHAPED TREAT / WATER HOLDER
£7.99
Perfect for the four legged friend in your life or the owners of. The screw on cap will help you carry dog treats or water for your pup while you're on the move, whilst looking stylish. This fancy tall beer looking can means your doggo will be able to join in on the round!
£9.99
What can I say, these are chocolate anuses. Made with the finest Belgium chocolate, moulded from the finest British anuses. What is more amusing, Firebox is planning to launch a fruit and nut version.  Can you imagine the face of your mother in law as your present her this beautiful box of chocolate anuses? I'm joking, please don't give these to your mother in law.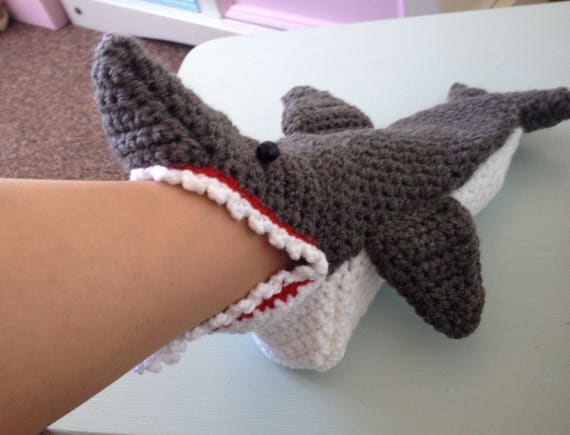 £26.95
The perfect gift for anyone who enjoys sinking their teeth into shark week. This hand made item will have your toe's bitten with warmth and cosiness. You will certainly look jawsome in this pair of slippers and they will certainly be a talking point for anyone who swims by. I have fallen in love with these slippers, I think they are totally fin-tastic.
So there you go, 10 gift ideas for Christmas 2018! Let me know your thoughts in the comments, or even if you can come up with some better shark puns…