Welcome back my home slices,
I get asked regularly about what makeup and beauty stuff I use, since my make up game has gone all the way up. So I thought I'd put you a fancy little list together of some of my top makeup and beauty picks for November!
1 – Drops of Youth™ Youth Liquid Peel – The Body Shop – £18
I live for this stuff.
Couple pumps on your finger tips and rub it into your face, the amount of shit pulled from your face is just… gross but so satisfying. Honestly, you see clumps of shit on your face and you didn't know so much crap could come off seemingly clear skin. If you think I haven't sent snapchats to people about how gross my skin is tho, oh girl.
I have quite oily skin since starting my new tablets so this helps take care of it. I use this twice a week and my skin feels so much better for it. Plus this is a Body Shop product so you can get it from your local Body Shop rep who can usually hook you up with some kinda deal.
You can buy your own here.
2 – Eyn Bright 42 Colour Palette – Beauty bay – £23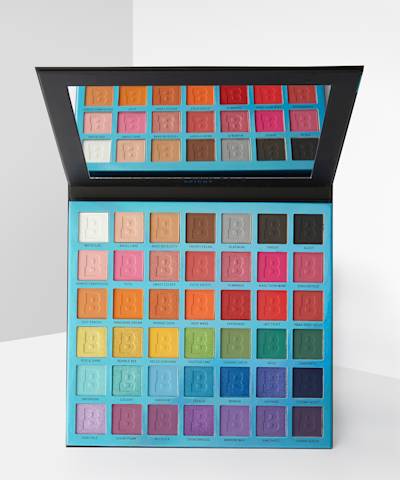 Praise the lords of Beauty Bay for coming out with their own eye shadow collection because this is one of my most used palettes.
Pigmented and intense colour all for £23. This palette has 42 shades. 42 SHADES MA'AM. YOU READ THAT CORRECTLY. I use at least one shade from this palette in each of my looks! This has become such a staple in all of my makeup looks.
They don't just have this bright palette, there is something to suit everyones makeup tastes. If you think I haven't slyly sent their other palettes to my friends and family as hints for Christmas… I've certainly been eyeing their fiery palette which is filled with stunning reds, browns and autumn colours; you can check it out here.
For the price and pigment, I would certainly recommend adding this to your makeup stash.
You can buy your own here.
3 – Liquid Lip Colour – SugarPill – £14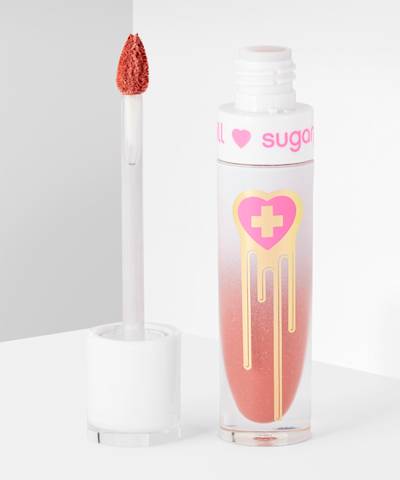 I can't believe it took me quite so long to take the plunge with SugarPill.
It really shouldn't have taken so long because these lip colours are some of the best I have ever used. Every month I am buying more and more of these beautiful matte lip colours. If you're ever looking for something to get me, this is a solid choice.
It last's all day and the colour honey is something else. I have everything from black to dainty pink. SugarPill has a lip colour for every mood. It's the lip colours my hand will go for every morning.
Yes they are slightly more expensive at £14 a tube but they are totally worth it. Sometimes matte lipstick dries down to make your lips feel all dry and gross, you certainly wont get that with this! Your lips will feel cute and moisturised honey.
You can buy your own here.
4 – Renaissance Flick Felt Tip Liquid Eye Liner – Makeup Revolution – £5
So when I was young, my eyeliner looked like my father was about to take me into the city to see a marching band.
Now I be doing them flicks and shit like I have a steady hand. This felt tip eyeliner pen makes doing wings sharp enough to kill a man, so so easy. This has become my eyeliner of choice for a long old while now.
You can draw out your wing and fill it in. You can draw little stars or whatever takes your fancy. As it's a felt tip it makes you feel like a 5 year old drawing on paper, but the paper is actually your face… and you're not 5, you're 28.
It's only a fiver so it's worth giving it a whirl!
You can buy your own here.
5 – Poison Neon Pigments – Makeup A Murderer – $30/£23.30
The first of three on this list from this American brand.
These loose pigments are to die for. They are bright and insanely easy to work with. For the $30 you get the full pack of six which is super cool.
Wet your brush and you honestly need a really minimal amount. So just to show you, below is a look I created with these pigments and honestly I couldn't be more in love with them. I get so many compliments on any look I do with these. They blend super easy and just look beautiful on.
If you like bright and out there makeup then these shadows are for you. If you don't they have just released a pastel pigment set which you know this girl is going to be ordering after that Christmas period.
You can buy your own here.
6 – Chocolate Donut Lip Scrub – Makeup A Murderer – $8/£6.21
The second of the three for Makeup A Murderer. If you couldn't tell I am a huge fan of this brand.
This is the first lip scrub I ever used and it will likely be the only one I use going forward. It smells so delicious and my lip always look so fresh and clean after using it and these pout makers are exfoliated for the world to see.
They also do a coffee one which you know fully well will be added to my next order. I use this every day and have been for the past three months and I'm not even a quarter of the way through this.
Plus my mouth tastes like donuts, so you know. It's a win.
You can buy your own here.
7 – Finger Print Powder – Makeup A Murderer – $14/£10.88
The third and final from Makeup A Murderer!
Their finger print baking powder is the best one I've used hands down. I only got into baking my face recently and this was the first one I tried, then super tragically lost half a pot from a drop onto my bathroom floor. Heart broken is the only way to truly describe how I felt as I watched the powder depart the pot out onto the floor.
I have tried several powders since and nothing has even come close, you know she put another order in because it turns out I can't live without this powder.
Such excellent coverage and doesn't make you look caked no matter how much you throw on your face.
You can buy your own here.
8 – Directions Hair Dye – Directions – 4 Tubs £13.55
We all know I dye my hair way way more than I should. My hair colour has changed at least ten times this year alone. Unicorn, cosmic, halloween and currently half pink/half green just to name a couple.
I have for the past four years exclusively used Directions as my hair dye of choice. It's like food colouring for your hair and is the only brand that hasn't utterly destroyed my hair.
It's also the only brand of hair dye that hasn't stained everything in my bathroom. We stan a hair dye that doesn't stain your sink.
If you're a problem child like me who likes dying their hair I highly recommend this brand.
You can buy your own here.
9 – Lip Whip – Beauty Bakerie – £19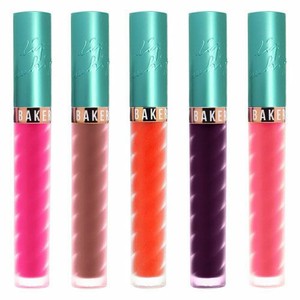 One of the best lipsticks that I have ever ever used.
I know it's expensive but it doesn't budge at all. I have had this on all day and all night without having to top this up.
It's a little more expensive so you expect it to be good right? It really is. So many colours and the metallics honey. It is just an all round great product. I would also suggest checking out their whole range. I've been eying up their foundation for time; might have to actually take the jump.
Even if you get one of these; I promise it's going to be your go to lipstick.
You can buy your own here.
10 – Hyaluronic Fixing Spray – Makeup Revolution – £6
This one is short and sweet.
This shit MAKES SURE THAT MY MAKE UP DON'T BUDGE. Worth it.
You can buy your own here.